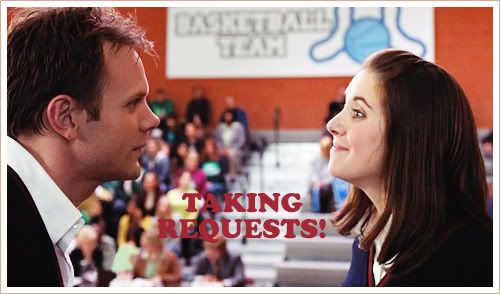 I haven't done this in such a long time but i really need pictures and i thought this would be a good idea. Go ahead and spam me with anything but manga.
HQ caps/images only
please! it's really hard to work with medium quality ones.
I'll only close this thread if it gets to like 15-20 people, but don't think that will actually happen lol. There is no limit in the amount of pictures but that doesn't mean i'll use them all. I'll try though.
Mood:
hyper